The ALFED Annual Dinner & ASA Dutch Party tickets have sold out. For any queries please email alfed@alfed.org.uk.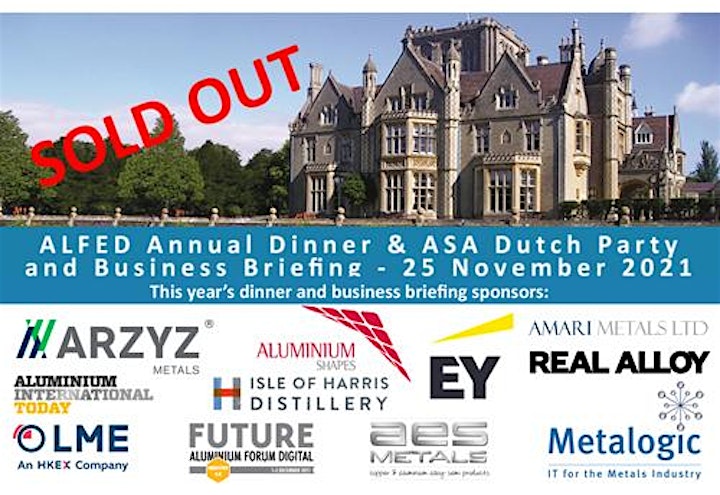 The Annual Dinner & ASA Dutch Party and Business Briefing is a highlight in the ALFED calendar – and this year more than ever we will appreciate the opportunity to reconnect once again with industry colleagues and friends. The last dinner in 2019 was attended by about 200 aluminium industry professionals offering an excellent networking opportunity.
Guest speaker: Due to circumstances out of our control Matt Dawson is no longer available. We now have a new speaker confirmed: Jon Culshaw. Considered as one of the nation's best impressionists and comedians, Jon Culshaw has a catalogue of over 350 characters to imitate, including Barack Obama, Alan Carr, Boris Johnson and Brian Cox. A firm feature on BBC comedy shows and a host of radio shows, Jon Culshaw has established himself as a household name, providing endless laughs of a wide variety of people. Jon began to attract attention after taking his impressions to Radio 1, pretending to imitate Patrick Moore or Obi-Wan Kenobi on the phone to unsuspecting commercial organisations, such as Kwik-Fit, about whether they could service his X-Wing fighter.
Jon Culshaw's breakthrough as an impressionist and comedian came after replicating William Hague and successfully contacting Tony Blair, having a lengthy conversation with the then Prime Minister before a member of staff ending the call. Jon went on to star as a member of the Dead Ringers on BBC Radio 4 from 2000-2007, along with the similarly named BBC Two television show that ran from 2002-2007. A wonderful comedian and impressionist, Jon Culshaw is sure to be a hit with audience members at events. A perfect personality to perform as an after-dinner speaker, Jon Culshaw's uncanny resemblance to a number of famous personas will take everyone by surprise.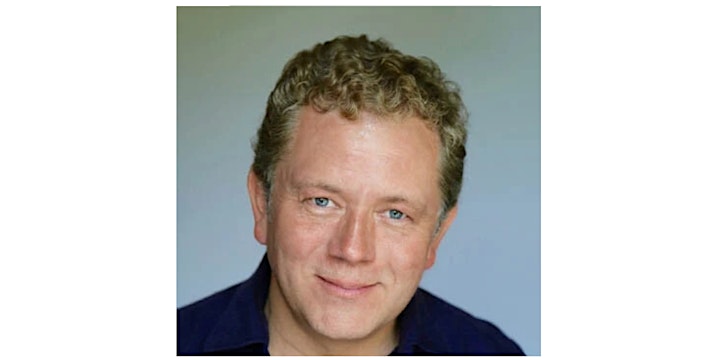 Venue: The dinner will be held at the at the superb De Vere Tortworth Court. Situated just north of Bristol and easily accessible from the motorway, Tortworth Court is a historic hotel in stunning surroundings – a place where a centuries-old story meets an exceptionally modern experience.
Business Briefing: A programme of industry speakers offering new insights on transformation, innovation and strategy in our current climate.
Programme
Welcome – Clive Bush, ALFED President, Aluminium Federation
Aluminium market overview – Paul Williams, Head of Aluminium, CRU Group
Global outlook – Anissa Chabib, Economics, CRU Group
Department for Business, Energy & Industrial Strategy (BEIS) update – Speaker to be confirmed, BEIS
The view from Europe – Dr Gerd Gotz, Director General, European Aluminium
Aluminium Stewardship Initiative update – Chris Bayliss, Director of Standards, Aluminium Stewardship Initiative
Timings:
11.00 Arrival & Networking, Business Briefing & Lunch
18.30 Welcome Reception
19:00 Dinner
Dress code: Black tie
Sponsorship opportunities: This event provides a variety of sponsorship opportunities for you to raise your company's profile within the aluminium industry. Sponsorship packages range from £500 to £5,000 to suit your budget: ALFED Dinner & ASA Dutch Party and Business Briefing sponsorship opportunities
Tickets:
Business Briefing: Free to attend, this event is open to ALFED members and those who are also attending the dinner in the evening: Reserve your place
Dinner and B&B (single occupancy): £299+vat per person. Please note: if you would like to reserve a double occupancy room (ie two persons), you will be required to reserve an additional dinner ticket at £190+vat: please email alfed@alfed.org.uk. Booking terms and conditions
Enquiries: Telephone: 0330 236 2800 or email: alfed@alfed.org.uk
Here's what some members said about the last dinner:
"I think the night went well and the view was spectacular!" Helen Williams, Real Alloy
"Just a quick 'Well done!' for hosting a wonderful event! The daytime speakers were excellent and the whole day was very well organised. The evening was brilliant." Spencer Melia, Aluminium Shapes

https://alfed.org.uk/wp-content/uploads/2021/10/21993_image.jpg
1080
2160
Dominc Osborne
https://alfed.org.uk/wp-content/uploads/2019/02/logo.png
Dominc Osborne
2021-10-27 00:22:52
2021-10-27 00:22:52
ALFED Annual Dinner & ASA Dutch Party 2021