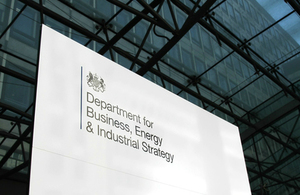 Next week's Forum will take place between 10am-11am, Thursday 12 September, at 1 Victoria Street, London, and will cover the recently launched business readiness grants scheme for trade associations and business intermediaries and, further details on the new public information campaign that will include an upcoming national, "one Government" national business readiness roadshow. On this occasion, we are partnering with HMRC on a full day event on importing and exporting – full details are below. If you would prefer to attend our slightly shorter forum via WebEx we will provide details the morning of the event, if you would prefer to attend the full day event please contact events.icc@hmrc.gov.uk by COP Friday 6 September as places will be limited. Further information from the event will be included in the bulletin.
As there is industrial action currently taking place at BEIS, please use our main entrance on the day.
Full day details
From feedback we have received, we are aware that a number of people were wanting to hear more from HMRC and on importing and exporting. We are working with HMRC on a Brexit Business Readiness Conference which will update you on HM Government's no deal preparations and what businesses need to do, particularly focusing on importing and exporting. In the main sessions we will explore what's needed for importing and exporting after Brexit, and the government measures introduced to support business readiness. You'll also be able to pick from a number of tailored breakout sessions for Importers, Exporters, and Hauliers – as well as on the Common Transit Convention, Food and Agricultural specific import/export, and the EU Settlement Scheme. The Rt Hon Michael Gove MP, Chancellor of the Duchy of Lancaster, will give a keynote speech. After the event we'll provide materials to support your communications to the businesses and organisations you represent. The event will take place between 10am and 4pm, with registration from 9.30am.
If you would like to sign up to the forum and attend in person, please register here. The password is Sapphire. If you have already registered for the forum, there is no need to do it again.
If you are unable to attend in person and would like to participate remotely with the forum via Webex, please register here. The password is Sapphire. The Webex details will be sent out the morning of the forum. Please note you will only be able to dial in using a laptop or desktop, webex is available for our forum section as usual.
https://alfed.org.uk/wp-content/uploads/2019/10/Get_ready_brexit-e1570004875745.jpg
130
200
Melissa Beasley
https://alfed.org.uk/wp-content/uploads/2019/02/logo.png
Melissa Beasley
2019-09-05 09:07:12
2019-10-02 08:31:26
Brexit Business Readiness Forum 12 September